I don't wanna holiday in the sun
I wanna go to New Belsen
I wanna see some
History cause now
I got a reasonable economy

-- Sex Pistols

I've got a recruitment meeting with the Chi-Town Sirens at 7 pm.
(I'll bet you thought I was kidding about that. You owe me 5 dollars.)
I think I'm going to like these ladies, because we are meeting over these
I'm not going to work tomorrow. You can't make me. Instead, me and some of mine are piling into the car and hitting the highway.
We do have to make a quick stop on the way to enjoy this most tasty treat.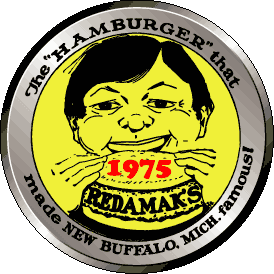 These are the things I'm going to be doing for the next few days.

I won't have time nor inclination (nor technological capability) to blog. Please consider this your postcard and have a great weekend.