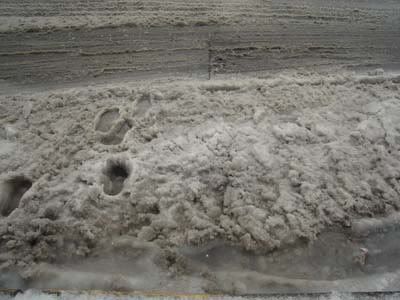 It sucks!


This is what every corner of the city used to look like. Only now the mushy slush has set, frozen, been packed by weeks of wind and sub-zero temps and is doing it's best impression of paleolithic-era stones.


It is January and this is how January is .... but I am so over January right now.
It's cold, depressing and the winter seems endless and insurmountable. I know that spring will come again -- but at the moment I don't actually believe it.





************

I've pulled Isa out of the velevet rune bag and Isa is my present. It's hard to see beyond the ice.