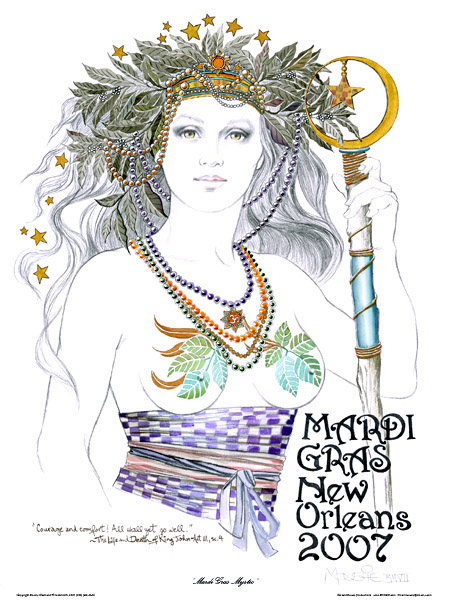 It's Mardi Gras and Super Duper (or Tsunami) Tuesday, with dozens of states holding their Presidential Primaries today -- including mine.

Romance Challenge 2008 has come and gone. It went well -- four of us showed up with our pages. Mine sucked and was completely unromantic, although following the advice of Pavel Chekov (and Joe C) I opened with a dream and you can read it here. What came out of Romance Challenge 2008 was that we formed a writer's cabal and now we are going to focus on short stories for a few months and work our way up to a novel. The short stories are assigned by genre and our next assignment is historical fiction.

***********************************
Enjoy your Tuesday and may it be fat!