Backwards and Forwards

I'm tetrahedral. That's right, I'm a pyramid. I haven't been this way in 15 years. Last time, I gave birth and wandered the streets with a baby on my hip. I co-wrote a 3 woman show also starring me as a 3000 year old whore.

I'm tetrahedral, baby -- I am a pyramid. There are mummies in my basement and gold in my tunnels. I smell of sand and amber and there is nourishment in my gilded jars.

I spend my nights like Almighty Isis, nursing and vigilant. My brother keeps trying to cheat death, again and again. And it's morning again.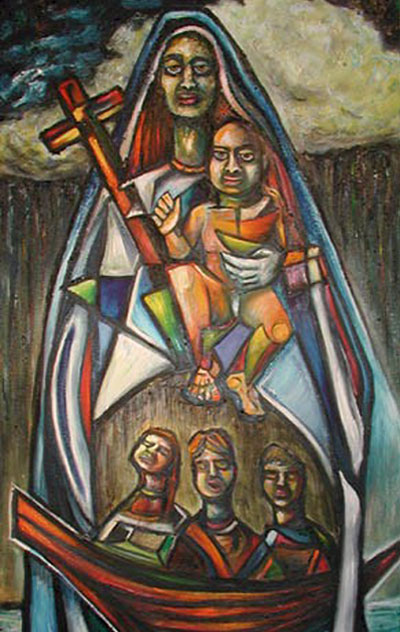 (
Today
is the Feast of the Black Madonna. It is also my birthday. Thanks, Ma!) [To the right is Our Lady of Charity -- La Caridad del Cobre -- patron of Cuba and the Catholic syncretization of Oshun, Yoruba (and hence, Santería) Orisha of rivers, prosperity and love.]
(
Isis
was a Taurus, too. Check out her head gear and occasional cow head!)
Bob Dylan